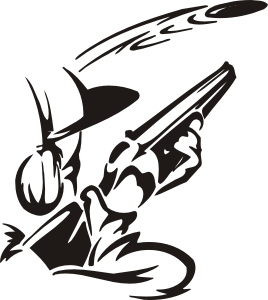 Arrowhead Receives Range Grant from the NRA
Arrowhead Gun Club is the proud recipient of the 2018 NRA Grant! For the past several years, Arrowhead has been making improvements to their Trap fields in order to begin a Trap program. Trap shooting is one of the three major disciplines of competitive clay pigeon shooting (shooting shotguns at clay targets). In trap shooting, the targets are launched from a single "house" or machine, generally away from the shooter. With the funds provided by the NRA Range Grant, Arrowhead was able to purchase a new Pat Trap and ERAD system. The Pat Trap allows for an excellent target to be thrown. The ERAD system is a wireless calling system that is attached to the shooter's shirt collar.
The NRA Foundation provides financial support to eligible projects, programs and organizations through its Grant Program. Each year, volunteer committees from across the country tirelessly raise charitable dollars and generous donors make gifts that are in turn awarded as grants in support of educational and public service programs relating to the shooting sports in our communities.
The general purpose for awarding grants is to
*Promote, advance and encourage firearms, shooting sports and hunting safety.
*Educate individuals with respect to firearms, firea
rms history, participation in the shooting sports, hunting safety, and marksmanship.
*Conduct research in furtherance of improved firearms safety and marksmanship facilities and techniques. (https://www.nrafoundation.org/grants/)
Arrowhead would like to especially thank David Wells and the NRA Grant Foundation for funding our grant request!